27 October 2021: Parent Contact Report
We know how important it is to fully understand how well parents are engaging with the school. To that end we have further enhanced our parent engagement report.
The report will now show:
Total parent shared observations
Observation comments by parents
observations submitted by parents
New: The last time parents were active on Evidence Me
You can access the report from the Observations section of the reports page.
19 September 2021: New Web App Release

We are pleased to report that a new web release is available this week. There is a fantastic new feature available for users of the "Birth to 5 Matters" framework. When performing your assessment in the Web Suite, a popup is available to give you full details of the behaviours appropriate for each "range".
Clicking on the blue "information" icon will show the popup like this:
Please see the full release notes here.
12 July 2021: New Web app release this week

We are pleased to report that a new web release is available this week. There are various new features and improvements throughout the system. Please see the release notes here.
4 May 2021: new iOS app release this week

We are pleased to report that a new iOS app release is available this week. The app will improve general upload performance and manage the storage better on your device. You can see a full list of improvements in the release notes here.
The new app will be made available to all users over the next 7 days. Don't worry if it isn't available for you just yet!
13 Jan 2021: Evidence Me gets built-in Antivirus

Evidence Me security is always our primary concern. With that in mind, we are delighted to announce that our apps and website are now fully integrated with the Microsoft Defender Antivirus system.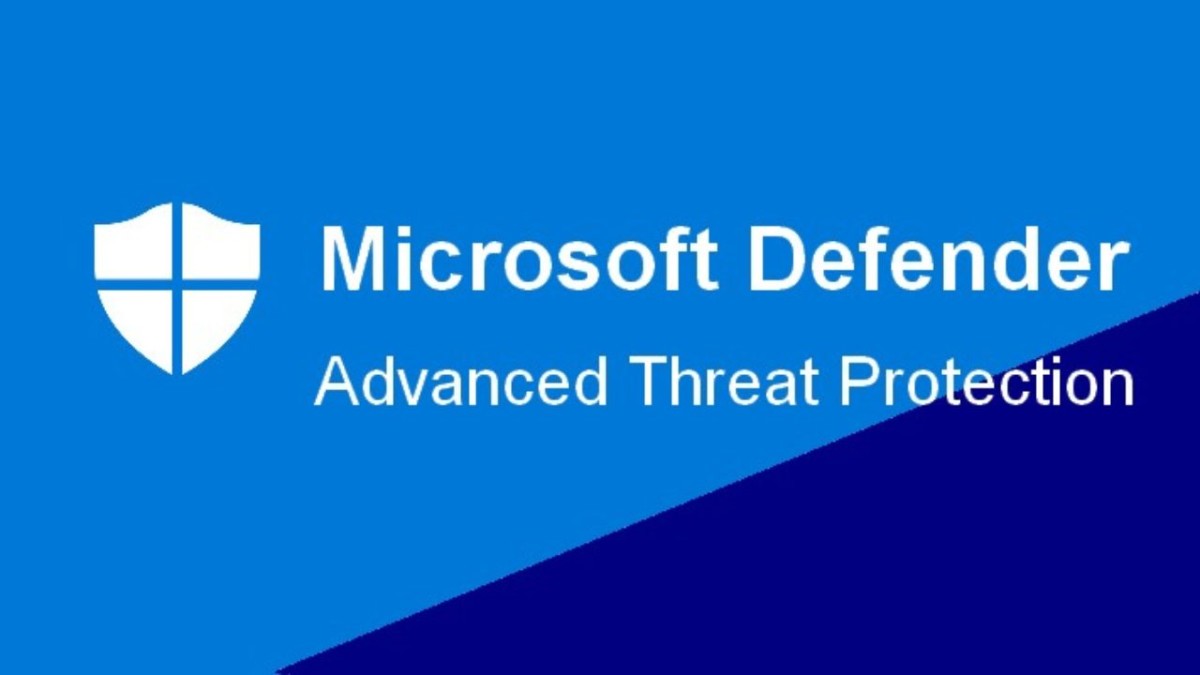 All uploaded files shared between home and school are automatically checked for viruses and malware. Any problems are automatically dealt with without your intervention, so you can be assured of complete safety.
12 Jan 2021: New iOS App released

We are pleased to announce the release of a new app version today. As well as the usual performance improvements, the app features much larger text on some of the key screens. A much requested enhancement!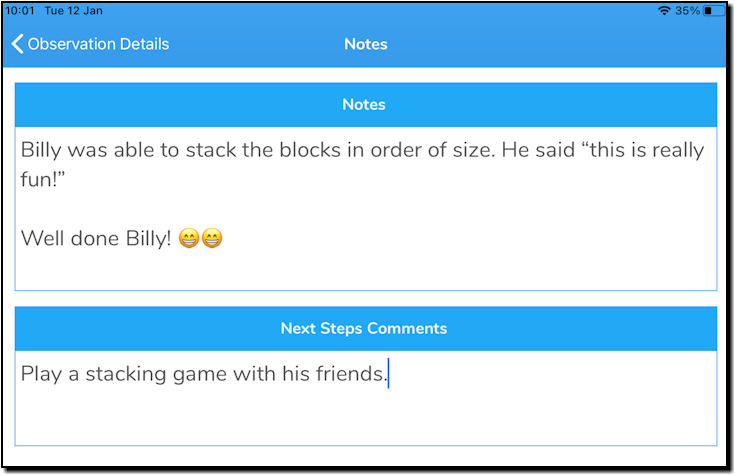 11 Oct 2020: New "Assessment CSV" Report
Another really useful report is available today. It is a "CSV" file that you can use in many flexible ways to help you with assessment reporting.

Here's how to read the Assessments:
The number (1-8) is the assessment level. For EYFS: 1 = 0 – 11 months ; 2 = 8 – 20 months; 3 = 16 – 26 months; ; 4 = 22 – 36 months; 5 = 30 – 50 months; 6 = 40 – 60 months; 7 = ELGs; 8 = Exc

The text (Em/Dev/Exc) is the judgement within that level
This standardisation of the output lets you quickly and easily use this CSV data in any assessment reporting strategy that you have in your school.
Do you have any other ideas for our assessment? Please let us know by contacting support@evidence.me.
17 Sep 2020: New "Parent Engagement" Report
A brand new report is available from today. It shows a summary of all contact made with parents over a time period for a class. It's an excellent way of measuring and proving parental engagement. It shows:
The total observations shared with each parent over a time period.
The responses that parents sent back.
Postcards of activities that parents have done at home and submitted to Evidence Me.
Look out for this report on the reports page:

11 Sep 2020: New Early Years Pilot Framework
The brand new early years 2020 pilot framework is now available to all users in Evidence Me. This is a really exciting new development based on the new 2020 Development Matters framework.
You will see the new framework in your mobile apps: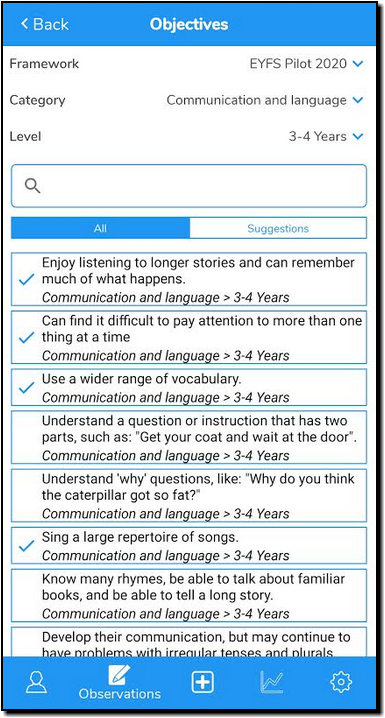 Add any frameworks to Evidence Me
Did you know you can add any extra frameworks you like to Evidence Me? Have a look in the Admin section, or drop us a line at support@2eskimos.com if you'd like to know more.
9 September: Add Documents and Links
The last few months have been extremely challenging for all of us, especially when we need to send work home for learners.
Earlier this year we implemented the fantastic new Documents And Links feature to help with this. Now you can add web links and large document files to any of your observations.  These can be easily downloaded by learners and parents at home.

Learners and parents can upload documents too! Find out everything about this feature here.
13 July 2020: End of year admin just got a whole lot easier!
We are delighted to announce that today's new release combines a number of fantastic new features to enable you to quickly and easily manage your end-of-year processing.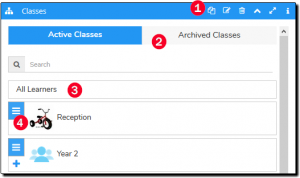 1. Copy Classes
You can quickly copy an entire class and all of its groups. This is a really simple way to start a new class for a new year.
2. Archive Classes
If you want to keep track of a group of learners, but they are not actually a teaching group any longer, then use the new archive feature. You will find it on the class edit page. Archived classes will be shown on the archived tab. Archived classes will no longer be visible in the mobile app, but they will be available for reporting.
3. The "All learners" Filter
This allows you to see and search through all learners in your school very quickly. Very handy for checking if the learner is hiding in a class or group that they shouldn't be!
4. Drag & drop classes to re-order them
You can now specify the order of your classes to make them more easily selectable in filters and in the mobile app.
13 July 2020: New Fast Track features in Inspection Coach and Improvement Hub!
Also in this release are some new features to make creating improvement plan actions much easier.
1. Send to Word
When adding actions resulting from questionnaire responses, there is a new button that will allow you to immediately create a Word document.

This gives you a really useful head-start for creating a quick action plan.
2. Create New Task button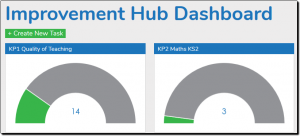 There is a new "Create New Task" button on the improvement Hub home page, to make adding new tasks much quicker.