Have you joined the Evidence Me Community Group on Facebook designed for Evidence Me users who want to share tips and best practices? It's also a great place to hear about products updates and upcoming features before anyone else:
www.facebook.com/groups/evidenceme/ 

Click here for our Birth-5 Matters support
2Build a Profile was the first ever app for managing classroom observations. Since its launch in 2012, it was quickly adopted by over 6,000 settings and became the UK's most popular classroom app. Today, the app is used all over the world in countries such as Australia, South Africa, and the United States. 2Build a Profile had changed forever the way learning was recorded in the classroom and how parents were included in that learning journey.

Formerly 2Build a Profile, our new assessment app Evidence Me has been designed with teachers to help teachers; with new features tailored to your needs.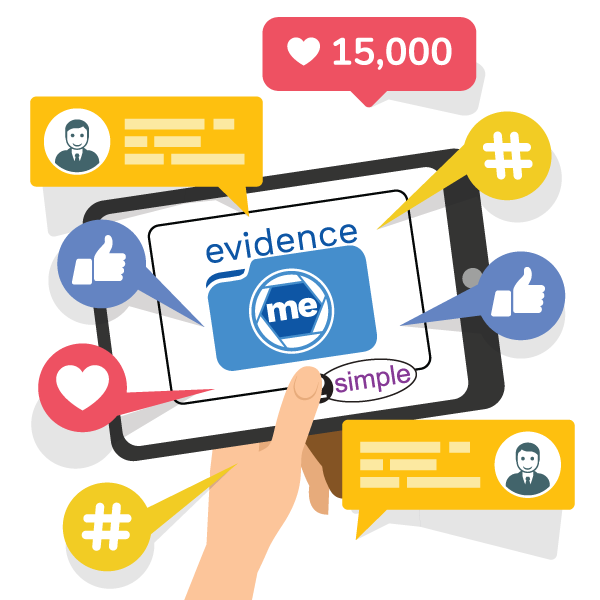 Evidence Me has all of 2Build a Profile's important features, plus a huge array of extra features and improvements that you will find extremely welcome.
New Design
Fully redesigned app and web suite to improve usability, accuracy, and speed
Auto Suggesting Objectives
Suggests objectives from the curriculum and recommends next step objectives
Assessments
Completely new assessment areas on the mobile app and the websuite.
Sharing Across Devices
Observations are updated across all devices in your setting
Dedicated Parent App
Teachers and Parents can share information instantly, in class and at home.
Access Anywhere
Use online or view the app offline to access content outside of wifi zones

To continue with your free upgrade, return to 2Build a Profile and follow the on-screen instructions.