Has your school signed up to be an early adopter of the new EYFS Pilot Statements through the DfE?
Great news, the new EYFS Pilot statements are now live on Evidence Me for you to start using!
These statements will automatically appear on your account and can be found under the new EYFS Pilot 2020 (includes the new ELG's) and Characteristics of Learning Pilot 2020 frameworks.

If you are still using the existing EYFS statement and only piloting the ELG Pilot statements for ease you can also find these under the existing Early Years (from Sep 2012) framework. They are easily identifiable as they are titled "ELG PILOT".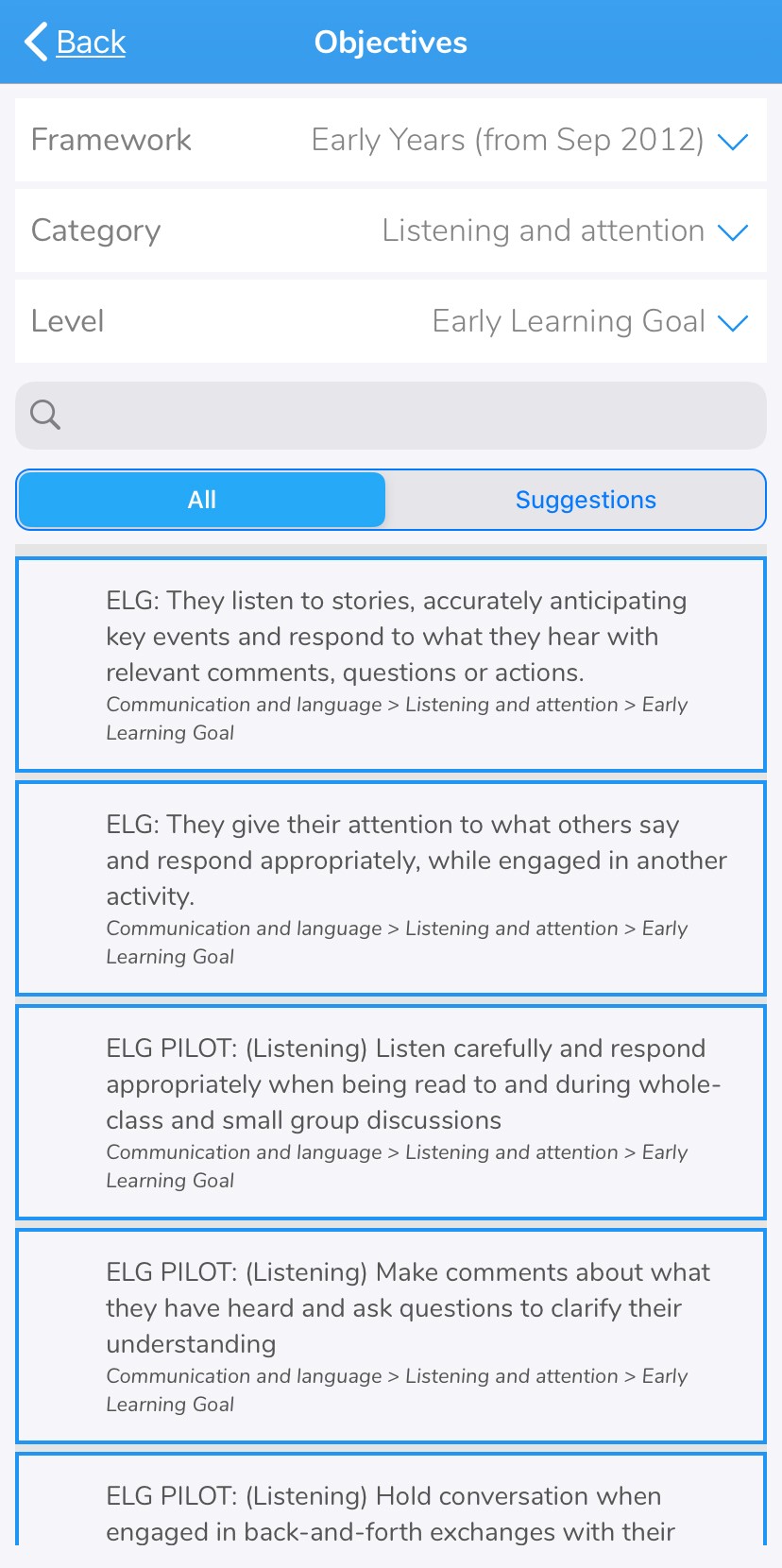 If you can't see them on your app yet please don't worry. Simply log out of the app and back in for these statements to appear for you.