You can generate amazing Good Behaviour certificates from the Web Management Suite to hand out to your children in assembly or at the end of the week! Use our exemplar Golden Certificate or create your own!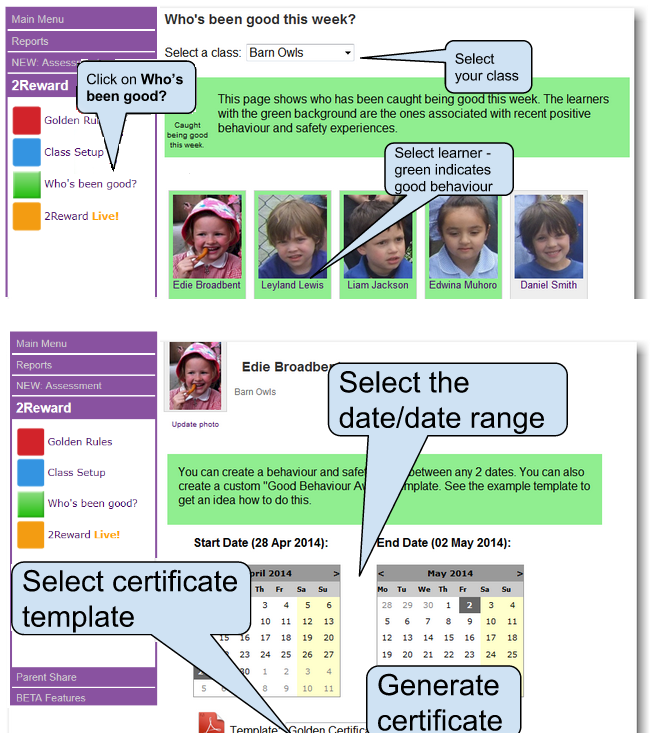 Your certificates will be generated and you will be given the option to Open or Save them.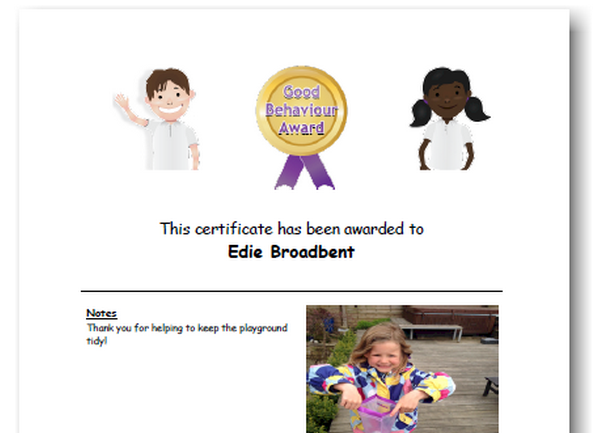 TOP TIP! You can create your own certificate templates for your observations and include your setting logo. See 'Creating Templates' or further information.